Information in Dutch is leading
This page, The Community, has been carefully translated into English. However, the Dutch information remains leading. HOLY shit. is not responsible for wrongly obtained information as a result of translation.
Wil je de ceremonie opgeven onder zakelijke kosten dan kun je een aangepaste factuur krijgen. De weergegeven prijzen zijn voor zakelijke klanten excl. BTW. Er komt dan 21% btw bovenop. Boek een zakelijke ceremonie altijd via info@holyshit.nl
Locations for our truffle ceremonies:
What others say about truffle our ceremonies:
"Fantastische en magische ervaring"
"De truffelceremonie bij Jenneke was een warme, fantastische en magische ervaring. Een aanrader voor iedereen die de behoefte voelt om een innerlijke reis te maken om welke reden dan ook. Jenneke is een mooi mens en helpt je vanuit haar hart. Zij geeft de juiste aandacht op het juiste moment. En ze maakt heerlijke soep''
Manola Vandegard
"Een professionele, zorgzame begeleiding"
"Niet wetende wat te verwachten van een truffelceremonie maar wel dat je je diepste zijn kan ervaren met alles wat erbij komt aan emoties en geluiden, voelde ik mij bij Jenneke veilig en geborgen in al mijn kwetsbaarheid. Wat een professionele, zorgzame begeleiding van een lieve vrouw. Heel fijn''
Renesse Legué
"Ik voelde me begrepen en beschermd"
"Een hele dag vol inner work bij Jenneke! Een intense, maar waardevolle ervaring waar gesprekken zich verdiepten. De veiligheid om te durven spreken, kwetsbaarheid tonen en haar nabijheid in mijn proces waren heel prettig. Ik voelde me begrepen en beschermd gedurende mijn innerlijk werk. Naast de ceremonieruimte ligt een geweldig bos om in de pauze te mogen vertoeven en dat maakte het helemaal af. Ik raad Jennekes begeleiding zeker aan! Topper!!!''
Britt R.
"Veilig en vertrouwd"
"Ik had hoge verwachtingen en die werden helemaal ingelost en zelfs overtroffen. Jenneke heeft een heel mooi programma samengesteld, met een meditatie, sharing, ademwerksessie en dan de truffel zelf. Sinds deze dag voel ik mij super goed, heel krachtig én geaard. Zo fijn én bijzonder! De begeleiding door Jenneke voelt vertrouwd en veilig. Overweeg jij een truffelceremonie? Jenneke is jouw vrouw!''
Saskia Vandenbroeck
"Interessante ervaring"
"Hele interessante ervaring! Ik ben zelf niet bezig met spiritualiteit of iets in die trend, maar ik ben heel blij dat ik gegaan ben en deze mooie ervaring heb kunnen meemaken.''
Bram Van Dijk
"Het was fenomenaal"
"Ik ben enorm te spreken over de dag zelf, maar ook de voor- en na bereiding. Je wordt goed geïnformeerd en ze stelt je op je gemak. De begeleiding, de aankleding van de ruimte en de hele sfeer die dag was fenomenaal en een eye opener. Ik zou het absoluut aanraden aan anderen die zich ervoor willen openstellen en het zeker voor herhaling vatbaar!''
Yves Spierts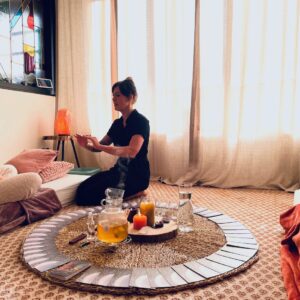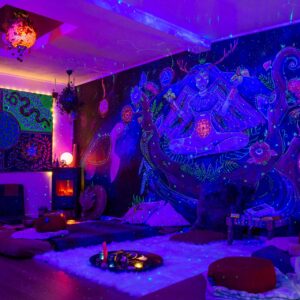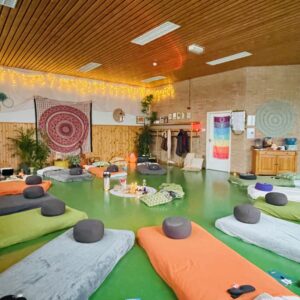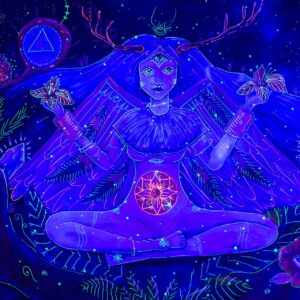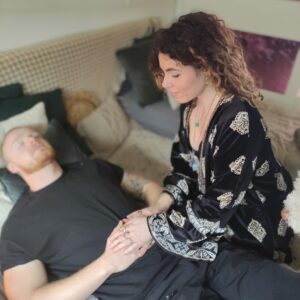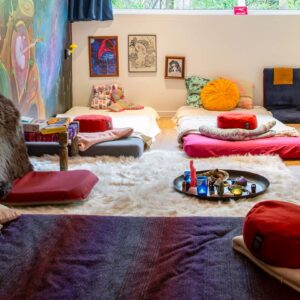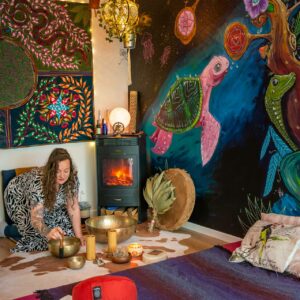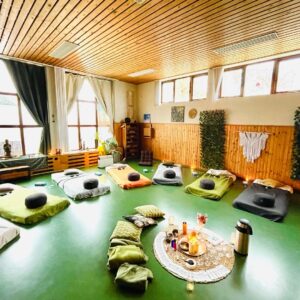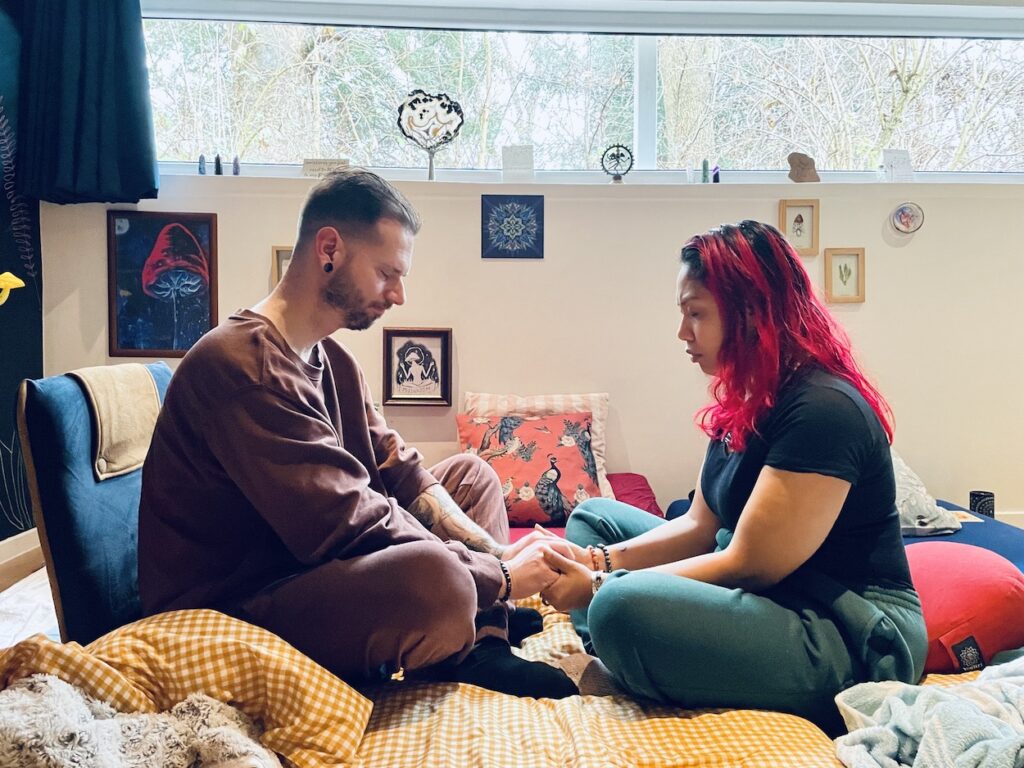 Don't feel like undergoing countless sessions of couples therapy? Tailored to couples we offer the Couples Ceremony: a private truffle ceremony for two, aimed at finding a new connection and deepening your understanding of each other. A whole day to dive into the deep, together. With eyes opened you can rediscover one another and aid your partner in letting go of old shit. Via open conversation and connective exercises we lay the ground work for this holy ceremony, so a fuller understanding and (even more) loving relationship can grow. This couples ceremony has proven to be a succes time after time and has helped many couples achieve renewed infatuation. Let love rule! Let love rule! 
"ik heb echte verbinding ervaren"
"De couples ceremony werd inspirerend en authentiek begeleid door Jenneke. In een fantastische ruimte die met veel zorg is ingericht. Een aanrader voor iedereen die buiten zijn comfort zone wil gaan en verbinding wil ervaren, ook (juist?) op de pijnlijke momenten.''
Frauke
"Ik voelde me op m'n gemak en veilig"
"De innerlijke reis die ik heb mogen maken was pittig, maar waardevol. Mijn man en ik hadden gekozen voor een koppelceremonie. Het heeft ons zeker dichterbij elkaar gebracht. Daarnaast heb ik voor mezelf ook veel mogen afsluiten. Jennekes begeleiding was ontzettend liefdevol. Ik voelde me op m'n gemak en veilig. Dankbaar!''
Sheryna van der Zee
"Letterlijk en figuurlijk een eye opener"
"Bij Jenneke een truffel couples ceremony met mijn vrouw mogen beleven. Van begin tot eind voelde het als veilig, warm en vertrouwd ook al was het onze eerste truffel ervaring. De hele dag 1:1 begeleiding in een rustige mooie ruimte. Letterlijk en figuurlijk een eye opener.''
Haico van der Goot
Only available in Dutch
HOLY truffle ceremony – One Year Series is only available in Dutch.
Jaarserie truffelceremonies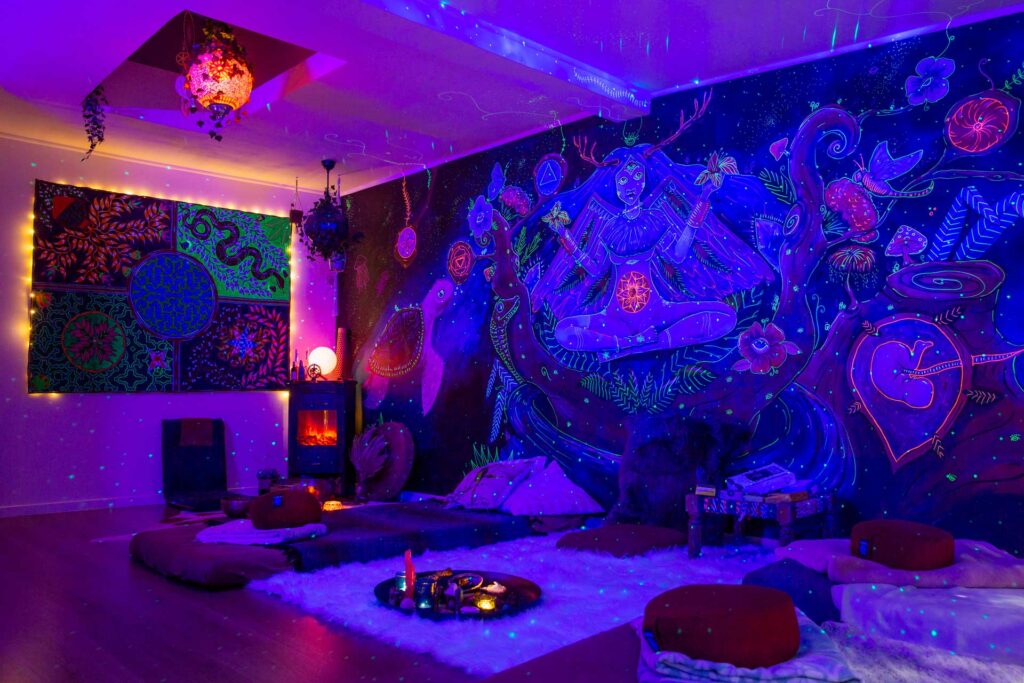 4 truffelceremonies
1 cacaoceremonie
Eten en drinken all-in (vegetarisch)
HOLY goodiebag
Fysieke en emotionele detox
Ijsbadsessie
HOLY breath
Vuurritueel
Blotevoetenwandeling
Meditaties & rituelen
2 groepsvideocalls tussentijds
Privé-appgroep
Toegang tot HOLY shit. Academy

Ontdekken wat een reeks aan truffelceremonies voor je kan doen op fysiek, mentaal, emotioneel en spiritueel vlak? Dan is de jaarreeks rondom de elementen iets voor jou! Met het doorlopen van de seizoenen omarmen we elk kwartaal een ander element tijdens een truffelceremonie, namelijk: water (winter), lucht (voorjaar), vuur (zomer) en aarde (herfst). In totaal neem je dus deel aan vier truffelceremonies en een extra cacaoceremonie (ether) in een vast groepje.
"dit had ik vooraf nooit kunnen bedenken"
"In September mijn eerste truffelceremonie gedaan bij Jenneke en wat was ik blij dat ik de keuze gemaakt heb om dit bij Jenneke te doen. Vanaf het eerste moment gaf ze een heel fijn gevoel en heb ik me ontzettend op mijn gemak gevoeld en heeft ze ons de hele reis ontzettend goed begeleid. Het heeft me zoveel gebracht, dit had ik vooraf nooit kunnen bedenken, omdat ik al zoveel dingen geprobeerd had om echt bij mijn kern te komen. Maar wat de truffelceremonie tot nu toe al teweeg heeft gebracht, zo ontzettend blij mee en heb me ook aangemeld voor de jaarserie.''
Nadine Hermans.
"Supere professionele en liefdevolle begeleiding"
"Ik heb deelgenomen aan een reeks van ceremonies bij Jenneke. Ik kan het echt iedereen van harte aanbevelen. Ik vond het erg spannend om de stap te wagen maar ben blij dat ik heb doorgezet. Het was een echte eyeopener voor mij. Een unieke beleving een heel fijne ruimte met veel positiviteit. Supere professionele en liefdevolle begeleiding. in een woord, top!.''
Milad Rahnama'i.
The truffle ceremony leader course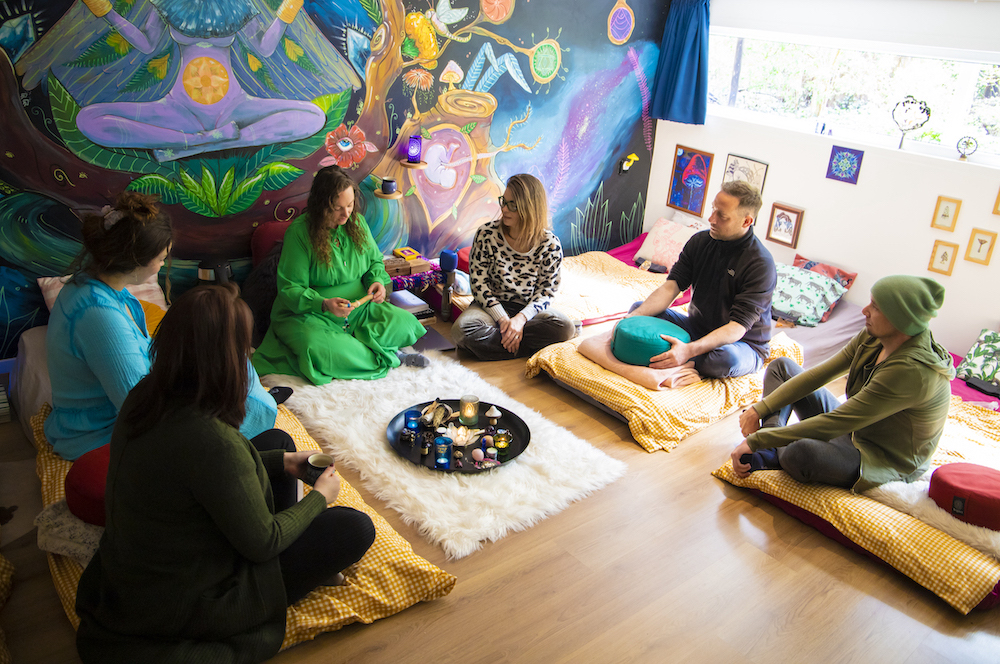 In the truffle ceremony leader course you will learn all aspects of leading and guiding inner processes with and without the magic truffle. After the course, you will be able to lead group ceremonies and you will know what it takes to fully carry a truffle ceremony. If you show during the course that you can independently lead a ceremony well, carry your own processes and support those of others in all facets, you will receive, in addition to your certificate, a listing on this website as a certified ceremony leader.That way participants know it is safe to go on an inner journey with you and you can offer your own ceremonies.
No nonsense, yet still magical
"Ik heb met Jenneke en haar werkwijze kennis mogen maken tijdens een facilitator weekend gericht op lichaamswerk. Ik was direct enthousiast over het inzetten van bijvoorbeeld ademwerk als tool om mensen dieper naar binnen te begeleiden. Daarbij voelde de klik met Jenneke direct goed en ben ik later voor meer verdiepingsworkshops ook bij haar gegaan om beter te leren begeleiden. Super dankbaar! Magisch. Ze heeft me op een pragmatische en 'no nonsense' wijze geleerd hoe ik mensen kan ondersteunen en ik zet dit tegenwoordig dagelijks in. Daarbij is Jenneke ook nog eens een super mooi, puur en leuk mens en een goede coach-coach.''
Angelina Vial
"I would recommend this course!"
"IIk heb een truffelbegeleiderscursus gevolgd bij Jenneke van een lang weekend om te proeven aan het werk. Deze was intensief en leerzaam. Een fijne basis als je geïnteresseerd bent om in de toekomst plantmedicijntrips te gaan ondersteunen. Hoewel je natuurlijk niet alles kunt leren in slechts een paar dagen, want dat kost tijd en ervaring, kun je bij Jenneke wel zeker zijn van een goede basis. Jenneke is liefdevol, kalm en betrokken. Ik zou deze opleiding zeker aanraden.''
Moniek Mewafi