Opleding tot truffelceremonieleider
Truffle ceremony leader course
Truffle ceremony leader course
Do you feel like it is your soul mission to help others in deep processes with the healing powers of the magic truffle? If you have ever, or frequently, taken inner journeys with plant medicine, there is without a doubt a part of you that feels like the world needs this to heal. The wisdom of fungi, the grounding, the amiability, the self-confidence and the love for everything and everyone. Do you picture yourself working within the field of truffle ceremonies? The truffle ceremony leader course may be right for you! In this year you will learn about the theory, the practice and the magic of guiding these sacred ceremonies. sacred ceremonies.
In de opleiding tot truffelceremonieleider leer je alle facetten van het begeleiden en leiden van innerlijke processen met en zonder de magische truffel. Na de opleiding ben je in staat ceremonies te begeleiden in groepen en weet je wat er allemaal voor nodig is om een truffelceremonie ook volledig te dragen als ceremonieleider. Laat je binnen de opleiding zien dat je zelfstandig een ceremonie goed kunt leiden, je eigen processen kunt dragen en die van anderen op alle facetten kunt ondersteunen, dan ontvang je naast je certificaat ook een vermelding op deze website als gecertificeerd ceremonieleider. Zoals hier. Zo weten deelnemers dat het veilig is om bij jou te reizen en kun je je eigen ceremonies aanbieden.
For 12 (aspiring) coaches or healers who have already experienced multiple inner voyages with magic truffles themselves and feel persistent enough facilitate this beautiful work to others. You probably already have a business of your own or you are thinking about starting one. Drives: making the world a better place, wanting to help others, deep respect for the wisdom of fungi.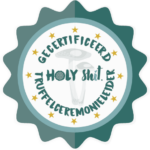 What to expect?
In a safe group you will embark on a huge adventure in which you are invited to work with your own processes and support those of others. After all: a good ceremony leader has felt their pains themself, confronted their own shit and been on many inner voyages to gain experience.
In a year of ten course weekends, you will learn about the power of sharing, body oriented work and energetic work with and without truffles. You will also go on several voyages with several magical truffles and experience what microdosing will do for you.
People who have no experience traveling with truffles themselves yet;
People who see truffles as a fun trip drug instead of a therapeutic medicine;
People who cannot bear their own inner processes (yet).
What are you going to learn?
The history and theory of the truffle
The physiological, psychological and energetic effects of psilocybin
The contra-indications of psilocybin
Different kinds of truffles and ways of consuming them
Hoe je een goede spaceholder bent
How to create a safe and comfortable ceremony space
Different kinds of body oriented work to prepare or complement a ceremony
All about microdosing and dosing truffles
The power of sharing and how to set this up the right way
The power of rituals
How to guide from your knowledge, intuition and feelings
Pre-care and after-care
Legal background and administration
Business: how do you set this up for yourself after this course?
Above all else: knowing yourself. Who are you, what are you doing here and how will you do it?
No nonsense, yet still magical
"I was introduced to Jenneke and her method during a facilitator weekend focused on body oriented work. I was immediately enthusiastic about using, for example, breath work as a tool to guide people deeper inward. Moreover, the connection with Jenneke immediately felt good and later I went to her more in-depth workshops to learn to guide better. I am super grateful! It's magical. She taught me in a pragmatic and no nonsense way how to support people and I use this every day now. In addition, Jenneke is also a really beautiful, pure and fun person and a good coach-coach."
After course as a truffle ceremony leader...
...you will be able to guide and facilitate truffle ceremonies independently. You will know all about magic truffles, inner processes and how to set up your own business to offer this or other healing work. As a truffle ceremony leader, you will find yourself in a magical field of work that allows you to connect every day and see the wonder of life. You will learn to be in tune with your physical, emotional and energetic body and you will begin to live much more consciously as a result.
Ready for the magic life?
Truffle ceremony leader course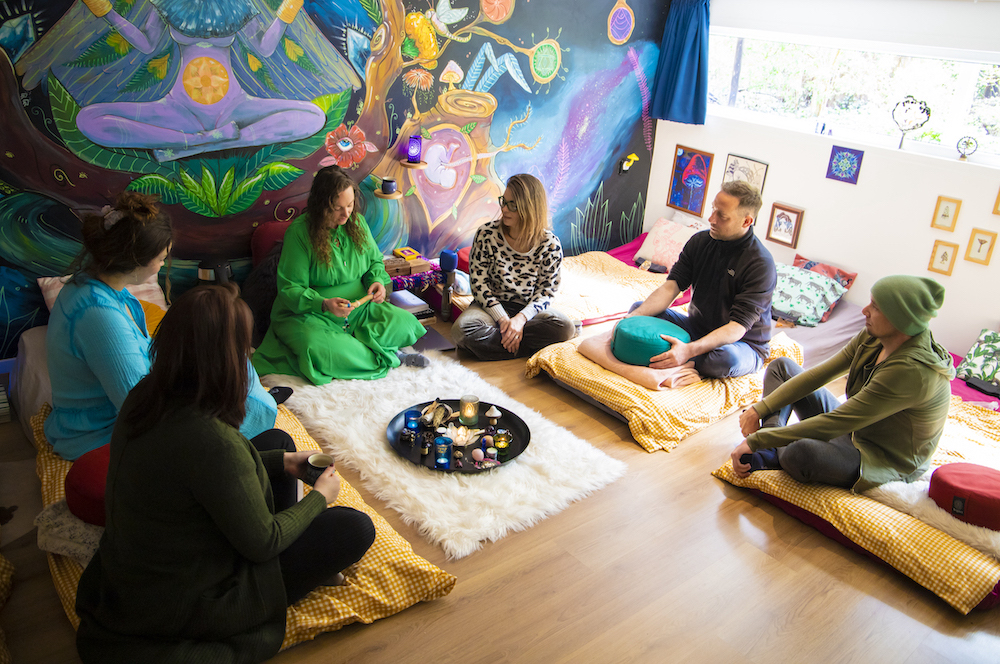 Video call intake/introduction
10 x course weekend
All-in food & drinks (vegetarian)
Course materials and writing materials
Different kinds of body oriented and energetic work
Theoretic and practical lessons about magic truffles
Workshops in a.o. holistic pulsing, dearmouring, voice expression and reiki
Participation in several ceremonies
Guiding several ceremonies
Cocoa ceremony
Rapé ceremony & sananga
San Pedro ceremony (cactus)
WhatsApp group for sharings and questions
Certification after passing your practical exam
Digital badge for on your site and mention on our certified ceremony leaders page gecertificeerde ceremonieleiders-pagina
Deep journey into yourself



Bonuses:
Access to 3 modules of HOLY shit. Academy for more inner work worth €500,-
This course reimbursed by your employer?
Many companies have a budget for the personal development of their employees. If so, do not choose to pay as mentioned above, but send an email with the invoice details to jenneke@holyshit.nl
jenneke@holyshit.nl
.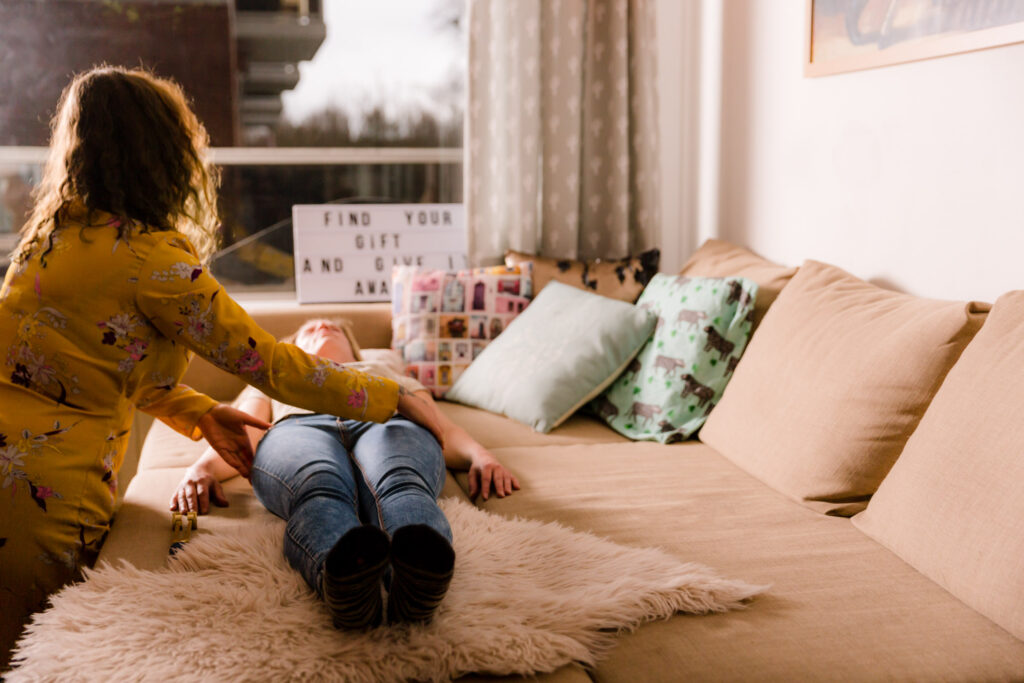 Investment too high for you (right now) or course too intense?
You can go to HOLY shit. Academy and take holistic modules and classes at your own pace.
Do you want to participate in a truffle ceremony first? Click here.
"My name is Jenneke van Genechten (1988) and I have been guiding plant ceremonies since 2014. I believe in magic, wonder and the universe. According to the universal laws you can attract anything in your life that you can visualize, everything is energy, everything happens for a reason and everything occurs at the right moment (divine timing). Since I've been living according to these laws, my life has become more loving, fun and confident."
Background
"By the way, I studied psychology at Maastricht University, found out that this was much too focused on the cognitive aspects for me, and after that I started following many courses, workshops and courses to learn and facilitate the power of body oriented work and plant medicines. By plant medicines, I mean the power of nature in all its facets: from herbs (ayurveda) and essential oils to ayahuasca, magic truffles, San Pedro and other psychedelic and non-psychedelic varieties. With plant medicine, I truly discovered all layers of myself and I was able to heal pieces in my clients that I could not reach while using cognitive behavioral therapy. I became fascinated with the healing power of mushrooms and after my years of experience as an ayahuasca guide, I decided to research everything to do with magic truffles to become an expert and facilitate truffle ceremonies to my coaching clients and groups. At that time, the world was under the spell of ayahuasca (then still tolerated) and I was able to explore my field with the only nationwide provider of truffle ceremonies at that time."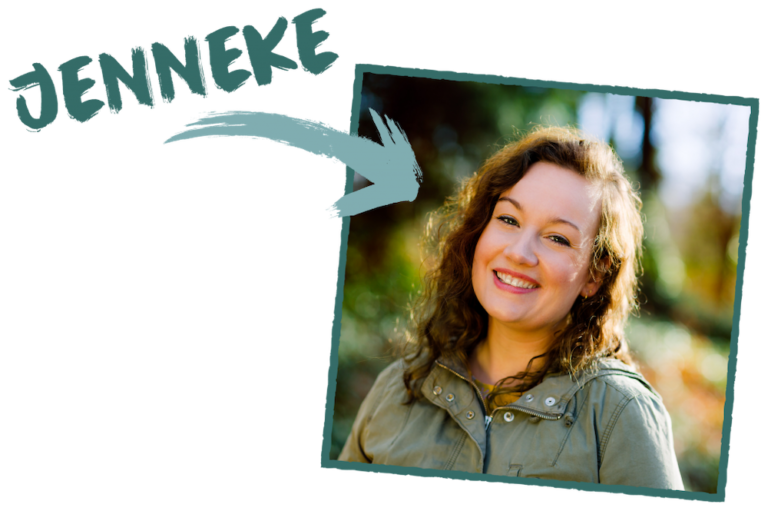 Passing on my knowledge
"Within my ceremonies I saw miraculous results with decreasing anxiety patterns and depressive tendencies and an increasing connection with nature, the self and others in a more compassionate way. Many people came back after their first ceremony to experience more of it and to peel off other layers of themselves. Before I knew it, I was giving weekly ceremonies on a busy schedule. At this moment I decided to dedicate myself to passing on my knowledge. This way I can contribute to the birth of good process guides and the spread of safe ceremonies and more magic in this world. This truffle ceremony leader course is the only one in the Netherlands with this duration, intensity and completeness. You can't learn this work in one weekend. That's why I'm asking for a year-long commitment to explore this field of work extensively together, to give things time to land and to experience and play with the magical world of the healing truffle yourself."
I believe ...
... that everything is psychosomatic, that our souls choose to be on this earth NOW, that everything happens for a reason and that you can attract anything you want with your thoughts.
"I would recommend this course!"
"I took a truffle ceremony leader course with Jenneke on a long weekend to get a taste of the work. It was intense and informative. A nice foundation if you are interested in supporting plant medicine voyages in the future. While you obviously can't learn everything in just a few days, as that takes time and experience, you can be sure that Jenneke lays down a good foundation. Jenneke is loving, calm and committed. I would definitely recommend this course."
Frequently asked questions
We will always start with meditation, sharing and theory, exercise or a ceremony. You will participate in (and lead) different types of ceremonies, including cacao, rapeh, sananga, truffles and San Pedro (cactus) as a group finale. Of the truffle ceremonies, you will participate in half and accompany or even lead the other half. Outside of the ceremonies we will do different kinds of inner work and you will learn the theory about magic truffles and the healing work in this beautiful field. 
That you may call yourself HOLY shit. certified truffle ceremony leader and also carry the certification on your website so that participants can see that you know what you are doing. In addition, you will be listed on our stage page as a trained ceremony leader so that HOLY shit. clients who live near you may get a referral to you. podiumpagina That you may call yourself HOLY shit. certified truffle ceremony leader and also carry the certification on your website so that participants can see that you know what you are doing. In addition, you will be listed on our stage page as a trained ceremony leader so that HOLY shit. clients who live near you may get a referral to you.
Then we will discuss together how to catch up on the missed material so that you can still get your certification.
No, but if you're planning to start your own business as an entrepreneur, you can put the cost of the course on your business and deduct the VAT. So it is more cost-efficient. However, don't let that rush you. Everything comes when it comes and you can also participate as an individual.
Absolutely, and preferably more than once. After all, you are going to guide people on a plant medicine that you want to know through and through! As a ceremony leader, you need to know what kind of inner voyages people can get into. You can only succeed if you have experienced it yourself. To participate in the course you are expected to have participated in at least one official truffle ceremony at HOLY shit. or a similar organization. During and after your course, you'll have plenty of opportunities to get to know the truffle a little better, but you need to know what it's about before you begin.
Yes, provided that we feel that there is a match.
Twelve. We keep it small so that there can be enough personal attention for everyone. 
No. The course includes everything you need to facilitate safe ceremonies, so you are expected to attend everything in order to receive your certification.
Yes and no. The course is specifically focused on working with magic truffles. Body oriented work and facilitation work is of course quite general, although each type of plant medicine requires its own approach. In any case, it gives a nice foundation for any kind of guidance work, but if you want to work with other plant medicines, we recommend that you seek depth in those first.
That's just fine. You will get all the tools you need to get you started, but you also need to be energetically ready. Take all the time you need and, if necessary, stay active at HOLY shit. as a facilitator for a while longer until you feel confident enough to start for yourself.
No. It doesn't matter how experienced you are with body oriented work and/or coaching and/or plant medicine; as long as you join in with a pure intention you are perfectly welcome. After all, you're here to learn, so you don't have to master anything just yet. However, it is important that you have no contraindications to the use of magic truffles. More about contraindications on this page. If you do have any contraindications and you still want to participate, you can do so in consultation. You will not be able to participate in the ceremonies themselves, but all other workshops and classes are no problem.
Dutch and English. The course is also open to English-speaking participants (the English page is still in progress). The module is also offered bilingually. Of course: if you have something vulnerable to share, you may always do so in your own language.
Will you become the new ceremony leader?
You can register for the truffle ceremony leader course using the button below. You will be redirected to the payment page, where you make a deposit payment of 250 euro (non-refundable) to make sure that you are sincerely interested when we reserve your spot. After your registration you will receive an automatic email with the intake form (check your spambox if necessary). After approval of your intake form, you will be notified that you are officially registered as a student and you will receive further information. Of course: if your intake is not approved, you will receive your deposit back.
Are you ready for the magic journey of your life?
If you register for this course, the button below will take you to the agenda. There you will find a link to the deposit payment. With this you will reserve your place permanently. You will receive an email with the intake form. I will call you afterwards. If you prefer to ask me questions before then, of course you can! 
Many participants like to use playlists after the ceremony in their meditations or as a reminder of the day. That's why you can find the four main playlists of HOLY shit. below. Enjoy the afterwaves!
HOLY Deep Relax
For entrance, for relaxation and for the start of the ceremony.
HOLY Truffle Ceremonies
This is the music that really accompanies participants on their voyage and that will be played for most of the ceremony.
HOLY Soft Chill
This is music with singing, soft, relaxing and inspiring, for the end of the ceremony.
HOLY Happy Chill
Joyful music with vocals for more exuberant mood and celebration.